Send me alerts every days
Contrôleur Financier - Comptable Général- H/F - CDD 7 mois - AM
APPLY NOW »
Date: Aug 27, 2019
Location: Saint Ouen, J, FR
Company: DANONE

Danone Produits Frais France, a subsidiary of Danone, is looking for Contrôleur Financier - Comptable Général- H/F - CDD 7 mois - AM France (FR) Saint Ouen Danone is a global food company holding top positions in healthy food through its four businesses: Fresh Dairy Products, Early Life Nutrition, Waters, and Medical Nutrition. Its mission, bringing health through food to as many people as possible, embodies commitment to human progress and business success. It gives meaning to the work of our 100,000 Danoners worldwide on an everyday basis. For passionate people looking for autonomy and exciting career opportunities, Danone truly has something special inside!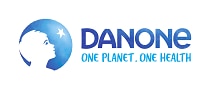 Contrôleur Financier - Comptable général - H/F – CDD 7 mois - AM
ONE PLANET, ONE HEALTH », ça vous parle ?
Une alimentation saine nécessite une planète saine et c'est ce que notre signature One Planet One Health incarne.
Cette année, nous célébrons les 100 ans du Yaourt Danone ! Mais aujourd'hui, Danone c'est aussi de l'eau en bouteille, des produits pour bébés, de la nutrition médicale, et demain ?
Chez Danone, chaque voix compte, alors rejoignez les 100 000 Danoners et nos équipes comptabilité pour construire avec nous le Danone de demain !
L'équipe contrôle financier recherche un comptable pour un CDD de 7 mois à compter de septembre. Poste basé à Saint Ouen.
Vous évoluerez au sein du Cluster Business Service France (CBS France) qui a pour objectif de fournir un service efficace sur les activités transactionnelles et d'expertise, pour la plupart des Business Units françaises de Danone. Vous œuvrerez au sein du département Finance, pour la construction des processus cibles et des bonnes pratiques.
VOS RESPONSABILITES
Vous participez à la clôture mensuelle et annuelle des comptes: comptabilisation des écritures, analyse, justification et lettrage des comptes. Revue des différentes écritures proposées par la CBU et accompagnement le cas échéant.
Vous produirez des tableaux de variations pour les comptes annuels et liasses fiscales.
Vous serez aussi amener à mener des études ponctuelles à destination des contrôleurs de gestions, de l'administration fiscale etc…
On attendra de vous de la polyvalence au sein du service où vous pourrez notamment jouer le rôle de back-up d'un comptable de l'équipe.
VOS QUALITES ET COMPETENCES
Vous avez en poche au minimum un Bac+2 en Comptabilité Gestion et avez une bonne maitrise des normes comptables françaises
Vous vous reconnaissez lorsque que l'on évoque la rigueur, le respect des délais et la réactivité.
Généralement, on dit de vous que vous avez l'esprit d'équipe et un bon relationnel avec vos interlocuteurs.
Vous êtes à l'aise avec les outils informatiques (Excel en particulier), vous maitrisez l'environnement SAP et la connaissance de Magnitude serait un plus
QUEL PROCESS DE RECRUTEMENT ?
Si vous avez le profil et les compétences que nous recherchons, le process de recrutement compte 2 étapes :
Vous serez contacté pour un entretien téléphonique avec les RH

Vous passerez un entretien avec le manager
A PROPOS DE DANONE
Le Groupe DANONE est l'une des entreprises les plus dynamiques du secteur alimentaire. Les produits du Groupe DANONE sont présents sur les 5 continents dans plus de 120 pays avec un chiffre d'affaires annuel de 22 milliards d'euros. Il bénéficie de positions de leader en alimentation autour de 4 métiers : les Produits Laitiers Frais (Activia, Danette, Actimel, Alpro, etc.), les Eaux et les Boissons (Evian, Badoit, Volvic, Salvetat), l'Alimentation Infantile (Blédina, Gallia). et la Nutrition Médicale.
Toutes ces marques sont portées par 100.000 Danoners dans le Monde. N'hésitez pas à aller vpoir notre site Danone.com pour mieux nous connaître.
N'attendez plus, votez pour le monde dans lequel vous voulez vivre et rejoignez le mouvement !
For more information about Danone, its people and its business, please visit danone.com We have something special inside, do you?
116476

Job Segment: Financial, ERP, SAP, Finance, Technology